Overview of projects with VLIZ participation
Marine Systems Approaches for Biodiversity Resilience and Ecosystem Sustainablity (Marine Sabres)
Marine SABRES will enable and upscale Ecosystem Based Management across Europe and abroad on a course to reverse biodiversity decline, it will conserve and protect biodiversity by integrating sustainable ecosystems and a resilient blue economy; enable managers to make sustainable decisions; empower citizens to engage with marine biodiversity conservation; promote sustainable development and in coastal and marine sectors.
A federated European FAIR and Open Research Ecosystem for oceans, seas, coastal and inland waters (Blue-Cloud 2026)
Blue-Cloud 2026 builds upon the pilot Blue-Cloud project which established a pilot cyber platform, providing researchers access to multi-disciplinary datasets from observations, analytical services, and computing facilities essential for blue science. Core services delivered are the federated Data Discovery & Access Service (DD&AS), the Virtual Research Environment (VRE) and Virtual Labs.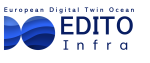 EU Public Infrastructure for the European DIgital Twin Ocean (EDITO-Infra)
The main aim of EDITO-Infra, the "EU Public Infrastructure for the European Digital Twin", is to build the EU Public Infrastructure backbone for the European Digital Twin of the Ocean (DTO) by upgrading, combining and integrating key service components of the existing EU ocean observing, monitoring and data programmes Copernicus Marine Service (CMEMS) and the European Marine Observation and Data Network (EMODnet) into a single digital framework.
Europeanization of Plastic Pirates - Belgium (PlasticPirates 2022)
Plastic Pirates is a pan-European citizen science initiative about plastic pollution. Young people take samples in estuaries and in rivers and inventories the plastic pollution level. The main objectives of the initiative are to gain knowledge on the origin and pathways of plastic pollution, raise awareness and improve ocean literacy.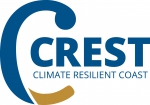 Climate Resilient Coast (CREST)
The CREST project aims to increase the knowledge of coastal processes (waves, tides, sediment transport, wind … ) near the coast and on land and this within the framework of coastal safety.
Blueprint Demonstration for Co-Created effective, efficient and resilient networks of MPAs (Blue4All)
This project explores the application of a bottom-up approach towards MPA delineation, designation and management. True interaction with the stakeholders will be the starting point to ensure social acceptability, while taking account of top-down constraints as defined in EC (and national) regulations and the EU Biodiversity Strategy.
Sustainable Blue Economy Partnership (SBEP)
The partnership will catalyse the transformation of Europe's ocean economy towards climate neutral status by 2050. By aligning national, regional and EU R&I priorities and bringing together science, industry, governance and society, it will deliver knowledge and solutions to make ocean business sustainable. Responding to national and EU policy goals (e.g. MSFD, Green Deal), the partnership will target a healthy ocean and a sustainable, productive ocean economy and the well-being of citizens.
Marine biodiversity assessment and prediction across spatial, temporal and human scales (BiOcean5D)
BIOcean5D unites major European centers in molecular/cell biology (EMBL), marine biology (EMBRC), and sequencing (Genoscope), together with 26 partners from 11 countries, to build a unique suite of technologies, protocols, and models allowing holistic re-exploration of marine biodiversity, from viruses to mammals, from genomes to holobionts, across multiple spatial and temporal scales stretching from pre-industrial to today.

Where are All the (proglacial) Lake seDiments in the NOrth Sea Basin? (WALDO)
Proglacial lakes are believed to have existed in the southern North Sea. Evidence of these lakes is elusive. By using high-resolution geophysical data and cores, we will test the hypothesis that proglacial lakes were important features in the southern North Sea during the last three ice ages.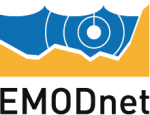 European Marine Observation and Data Network - Chemistry Lot V (EMODnet Chemistry Lot 5)
EMODnet Chemistry's first goal is to provide interoperable, high quality and publicly available data and products on marine water quality issues. Its activity is firstly to collect, validate, and guarantee access to marine pollution data streams, and secondly generate and publish corresponding data products. EMODnet Chemistry is focused on eutrophication, ocean acidification, contamination, and marine litter.
Imaging data and services for aquatic science (iMagine)
This project will deploy, operate, validate, and promote a dedicated iMagine AI framework and platform, connected to EOSC and AI4EU, giving researchers in aquatic sciences open access to a diverse portfolio of AI based image analysis services and image repositories from multiple RIs, working on and of relevance to the overarching theme of 'Healthy oceans, seas, coastal and inland waters.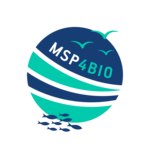 Improved Science-Based Maritime Spatial Planning to Safeguard and Restore Biodiversity in a coherent European MPA network (MSP4BIO)
MSP4BIO will build on existing approaches to improve science-based implementation of MSP and MPA planning, providing a framework for characterizing biodiversity features, interactions between socio-economic and ecological issues, and modelling.
Source to Seas - Zero Pollution 2030 (SOS-ZEROPOL2030)
Source to Seas - Zero Pollution 2030 (SOS-ZEROPOL2030) heeft als algemeen doel een holistisch kader te ontwikkelen teneinde zero pollution in de Europese zeeën te bereiken tegen 2030.
PuBlic and Economic VALue of ChANging Coastal ArEas by stimulating "Green" Blue Citizenship and Sustainable Blue Tourism (Blue BALANCE)
A key question is how to find balance between naturalness/attractiveness of the environment, social and economic needs of the coastline's stakeholders (industrial parties, communities, tourists, citizens,…) and sustainable innovations and solutions. The Blue BALANCE project aims to guide all stakeholders towards sustainable transitions of the Flemish coastal region to create a social support base and license to operate for sustainable innovation and development.
Big Seashell Survey (GSTD)
Big Seashell Survey is a citizen science initiative that challenges people to collect, count and identificy seashells on the Belgian coast once a year. It is coordinated by VLIZ, in cooperation with EOS, Natuurpunt, the Province of West-Flanders, Kusterfgoed, the Strandwerkgroep and the ten coastal municipalities. Since 2021, the Big Seashell Survey is part of the LifeWatch program.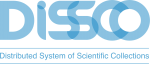 Towards a collection management infrastructure for Flanders (DiSSCo Flanders) (DiSSCo Flanders)
DiSSCo Flanders will address biological, anthropological and geological collections. The whole workflow from specimen sampling in the field to their digitization and online publication enabling re-use of the data and media will be addressed.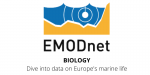 European Marine Observation and Data Network- Biology IV (EMODnet Biology IV)
The European Marine Data and Observation Network (EMODnet) aims to develop a system to make marine data available in support of scientists, policy makers and other end-users, within the framework of the new European maritime policy. VLIZ coordinates this project of 22 European partners and several sub-contractors and develops webservices to allow for the data, metadata, products and tools to be available via the Central Portal within 6 months of the start of the project

ScheldeMonitor: knowledge and information system for research and monitoring on the Scheldt Estuary (ScheldeMonitor)
The ScheldeMonitor is a Flemish-Dutch knowledge and information system for research and monitoring in the Scheldt estuary. This portal gives you an overview of publications, institutions, projects, datasets, ... Related to the research and monitoring in the Scheldt estuary and provides access to measurements and data products such as maps, charts and indicators.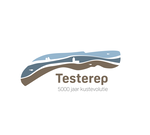 Testerep - Evolution of the Flemish seascape 5000 BP - present (Testerep)
The project's aim is to extend our spatio-temporal understanding of Flanders' coastal landscape over the last 5000 years by studying the former Testerep peninsula at sea and on land. This will provide new detailed insights into the relative impact of natural changes (e.g. sealevel rise) versus anthropogenic interventions (e.g. constructing embankments) on the morphological dynamics of the coast.
The Rich North Sea (TRNS)
A TRNS project set up in collaboration with Cefas wants to investigate the influence of windmill parks at sea on the marine biodiversity, by creating biotope and habitat maps of the North Sea. The focus is on macrobenthic data. They do not limit themselves to data from within windmill parks, but also data collected in the wider North Sea area, including those regions from before the windmill parks were actually there. From EurOBIS, we will provide relevant data and information for this project.

Pacific Islands Marine bioinvasions Alert Network (PacMAN)
The project will develop a national invasive species monitoring system as well as an early-warning decision-support tool for Pacific SIDS, offering a user-friendly dashboard indicating the potential presence of invasive species (including pathogens and pest species) or risk of invasions to support local management.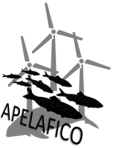 Acoustic ecology of pelagic fish communities: a study into the effects of construction and exploitation of wind farms (APELAFICO)
This project concerns an interdisciplinary study with fundamental and applied aspects fitting the targets of the Dutch National Research Agenda (NWA). The project will collect data, using a set of echosounders, on density and diversity of pelagic fish in and around offshore windfarms in association with acoustic conditions during the construction and exploitation of windfarms.

Fisheries Innovation for sustainable SHared INTerchannEL resources (FISH_INTEL)
The project's main objective is the "Provision of evidence to statutory and fisheries enforcement bodies on the identification of essential fish habitats and successful implementation of ecosystem based fisheries management."
Ecosystem-based model of long-term data from the Belgian part of the North Sea: a decision supporting tool in a multiple stressor and blue economy context
With the increased human activities at sea, that are expected to continue to increase under the European Commission's Blue Growth agenda, the need for sustainable management of the marine environment is emphasized. Ecological models are instrumental to untangle food web interactions in marine ecosystems and help to understand the potential consequences of management decisions. In this study, I aim to provide an ecosystem-based model to support decision-making toward a sustainable management.
Post-doc position - Microplastic in the marine environment
Cost-effective detection and identification of small micro- and nanoplastic, and quantification of current (and future) concentrations in different environmental compartments. Assessment of effects at individual and population level. Quantification of the additional stress due to plastics in an already (multi-)stressed marine environment (e.g. chemical pollution, climate change, ocean acidification).
PhD-project BluePsychology - How coastal environments improve psychological wellbeing: underlying mechanisms
The overall aim of this PhD is to assess the emotional mechanisms of awe and nostalgia as potential mediators in the effect of coastal environments on psychological wellbeing, and more specifically the reduction of stress.
PhD - Underwater acoustic habitat characterization of shallow marine waters (PhD C. Parcerisas)
Underwater sound can give much more information than images, as Artificial Intelligence can be used to find acoustic features and model their relationship with ecological indicators. Sound can then be used as a monitoring tool for ecosystem health and characterization of acoustic habitats.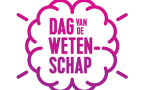 Dag van de Wetenschap
The annual Science Day is an initiative of the Flemish Government, coordinated by Technopolis and organised in cooperation with the association of the Flemish universities, scientific institutes, museums, companies and federations.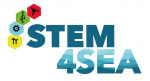 STEM4sea, de zee als context voor STEM-educatie in het basisonderwijs (STEM4sea)
VLIZ is developing, in partnership with the St.Lodewijkscollege primary school in Bruges, a set of STEM activities on ocean topics for teachers in primary education. With the support of the Province of West-Flanders.
Oceanographic drivers of the heat exchange at the front of Store Glacier
Glacial ocean interaction has been identified as an important driver in the hydrography and hydrodynamics of glacial fjords. This project studies a fjord with a large tidewater glacier with relatively simple topography. The glacier is characterized by a limited ice melange and therefore moorings can be placed close (less than 10 km) to the glacier terminus. Seasonal data from this location is unique and will further the insights in how oceans are impacting glaciers in West-Greenland.
EMODnet China - EMODnet PArtnership for China and Europe (EMOD-PACE)
Versterking van internationale oceaangegevens via de oceaandiplomatie van de EU met China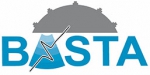 Boost Applied munition detection through Smart data inTegration and AI workflows (BASTA)
The project is aimed at cost-efficient detection and recognition of buried and exposed munition, both for regional scale reconnaissance (typical area size several km2) and for local scale surveys of known sites (verification of munition). The project combines 2 research institutes and 2 industrial partners for maximum valorization of the developed techniques.
Sustainable Marine Ecosystem Services (SUMES)
The SUMES project aims to develop a model to assess the impact of human-induced changes on the ecosystem, its structure (e.g. biodiversity) and function (e.g. food chains, biogeochemistry), its capacity to provide marine ecosystems goods and services (e.g. sequestration of carbon) and subsequent consequences.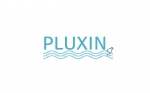 Plastic Flux for Innovation and Business Opportunities in Flanders (PLUXIN)
A first prerequisite to take effective plastic remediation measures is to know where and when action should be taken. A central objective in this project is to develop a two-dimensionsal-horizontal (2DH) plastic dispersal model. The model will be calibrated and validated with experiments and field sampling data.Plastics will be identified from remote sensing reflectance data through image recognition algorithms ('Machine Learning'), hence resulting in an automated plastic detection method.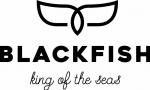 Blackfish
Blackfish en VLIZ werken samen voor het verzamelen van wetenschappelijk data. Het Blackfish team komt gedurende een 3-jarig zeilavontuur op unieke locaties in de Noordzee, de Atlantische Oceaan en de Middellandse Zee en dat biedt opportuniteiten om bijzondere stalen te nemen die een meerwaarde bieden aan het wetenschappelijk onderzoek. Meer specifiek wordt er vanop de zeilboot gevist naar plastics en neemt het schip een ontvanger mee om gezenderde vissen (o.a. paling en kabeljauw) te detecteren.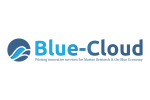 Blue-Cloud: Piloting innovative services for Marine Research & the Blue Economy (Blue-Cloud)
The European H2020 Blue-Cloud project aims to achieve a range of innovative services through a practical approach, demonstrating the potential of how the European Open Science Cloud (EOSC) can serve marine research and the blue economy. VLIZ is the initiator and partner in two 'Plankton demonstrators' and is also involved in this project as a data infrastructure (EurOBIS).

Joint European Research Infrastructure of Coastal Observatories: Science, Service, Sustainability - JERICO-S3 (JERICO S3)
JERICO-S3 will provide a state-of-the-art, fit-for-purpose and visionary observational RI, expertise and highquality data on European coastal and shelf seas, supporting world-class research, high-impact innovation and a window of European excellence worldwide.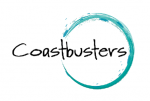 Coastbusters 2.0 (Coastbusters)
Coastbusters 2.0, a public-private innovation partnership, will deploy several reef-facilitating systems to induce the early stages of mussel biogenic reef formation in different dynamic nearshore coastal environments as a basis for the development of a nature-inspired coastal protection.
Data gathering of habitat specific biological and socio-economic information for the management of seabass. (SEA(A)BASS)
Data gathering of habitat specific biological and socio-economic information for the management of seabass.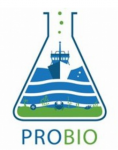 PROspection for BIOactive compounds in the North Sea (PROBIO)
PROBIO is looking for bioactive compounds in organisms from the Belgian North Sea. A selection of marine organisms are collected and intensively screened for potentially interesting bioactive molecules. The research consortium aims to provide an essential knowledge base for commercial applications in the medical sector or agriculture.

4 Decades of Belgian Marine monitoring: uplifting historical data to today's needs (4Demon)
Historical data are essential for understanding long-term changes in the quality of the marine environment. The 4DEMON project will centralise, integrate and valorise data compiled during expeditions in the BCS over the last four decades, forming an important Belgian scientific heritage. DEMON will focus on data on contaminants, eutrophication and ocean acidification processes.
Expo Operatie Noordzee 1944-45
Expo in Seafront Zeebrugge about the liberation of Walcheren on November 1, 1944 by Canadian, Polish, British, French, Norwegian, Dutch and Belgian troops. Project in collaboration with War Heritage Institute, Westtoer, the Flemish government and the National Lottery.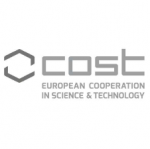 COST - A pan-European Network for Marine Renewable Energy (WECANET)
A pan-European Network with a focus on an interdisciplinary marine wave energy approach that will contribute to large-scale WEC Array deployment by dealing with the current bottlenecks.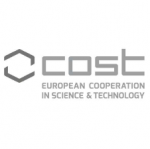 COST-Oceans Past Platform (OPP)
OPP aims to measure and understand the significance and value to European societies of living marine resource extraction and production to help shape the future of coasts and oceans. The Action asks when, how and with what socio-economic, political, cultural and ecological implications humans have impacted marine life, primarily in European seas in the last two millennia.

Analysis techniques for quantifying nano-and microplastic particles and their degradation in the marine environment (ANDROMEDA)
Within ANDROMEDA, in situ detection, efficient sampling and cost-effective laboratory methods will be developed and optimized to analyze microplastics. Approaches will be based on hyperspectral imaging, chemical markers and fluorometric detection techniques. Advanced analysis techniques making use of μFTIR, Raman imaging and SEM-EDX (amongst others) will be applied to quantify and characterize micro and nanoplastics.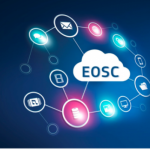 Implementing EOSC: ESFRI driven Open Science (EOSC ESFRI RDM)
This project will build experience and knowledge and expedite adoption of the VSC cloud resources by other scientific domains. This will allow the ESFRIs to provide services to their communities within the context of the European Open Science Cloud (EOSC). This project brings together two institutes (VIB and VLIZ) coordinating ESFRIs that have not yet collaborated on Flemish level. This project will explore synergy in research infrastructure and explore related collaborations within Flanders.
Improving atmospheric correction and aquatic particle retrieval with bidirectional remote sensing data (AQUALOOKS)
The project will develop "multilook" satellite missions and involves a further development of the autonomous radiometer platform PANTHYR that VLIZ designed and developed for the HYPERMAQ project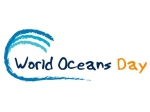 World Ocean Day
A global celebration on 8 June (or weeks before), with hundreds of events around the world celebrating our ocean. VLIZ participates every year with an event or other communication action.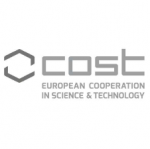 COST- The European Aquatic Animal Tracking Network (COST-ETN)
With this COST Action, we want to ensure a transition from a loosely-coordinated set of existing regional telemetry initiatives to an integrated pan-European biotelemetry network embedded in the international context of already existing initiatives.
Blue health along the Belgian coast: Effect of living by the coast on human health and wellbeing
The goal of this research project is to evaluate what the effect is of proximity to the sea on human health and wellbeing based on a meta analysis of health surveys. This research question fits under the theme 'The Ocean and Human Health'. To answer this research question we collaborate with prof. dr. Stefaan De Henauw of the department of public health and prof. dr Henk Roose of the Sociology department (both UGent) and with the OD Public Health.

BANOS CSA 'Towards a Baltic and North Sea research and innovation programme' (BANOS CSA)
The BANOS CSA overarching objective is to create the necessary conditions for durable coordination of research and innovation efforts in the Baltic Sea and North Sea region by preparing a framework for launching a joint Baltic Sea and the North Sea research and innovation programme. BANOS CSA is coordinated by BONUS EEIG (TFEU Art. 185) and represents the leading research and innovation funders of the EU member states and associated states surrounding the Baltic Sea and the North Sea.

Eurofleets+
The project 'Eurofleets+', coordinated by MI (ireland), brings more than 20 scientific institutions together to take the next steps towards a coordinated European research fleet and associated infrastructure.

Integrated Carbon Observing System (ICOS.be)
ICOS will provide the long-term observations required to understand the present state and predict future behavior of the global carbon cycle and greenhouse gas emissions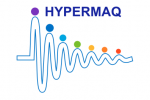 Hyperspectral and multi-mission high resolution optical remote sensing of aquatic environments (HyperMaq)
The advent of spaceborne hyperspectral instruments offers the potential to yield more information on aquatic particles. The HYPERMAQ will develop algorithms to retrieve information on particle size and type and where possible algae species. Fieldwork to validate these algorithms will be made. Continuous measurements will also be made for satellite product validation, supported by the design of an autonomous rotating hyperspectral spectroradiometer system.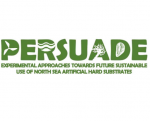 Experimental Approaches towards Future Sustainable Use of North Sea Artificial Hard Substrates (PERSUADE)
PERSUADE zal nagaan hoe de installatie van windmolenparken, via de gekoppelde veranderingen in biodiversiteit (kolonisatie door fouling fauna, veranderingen in bodembewonende gemeenschappen) de lokale stikstofcyclus gaat beïnvloeden. Daarnaast zal worden nagegaan wat het effect is van klimaatsverandering, al dan niet gecombineerd met de introductie van aquacultuur, op het functioneren van kustecosystemen.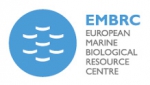 European Marine Biological Resource Centre - Belgium (EMBRC.be)
EMBRC is European distributed Research Infrastructure of state-of-the-art research and training facilities at leading marine research stations. EMBRC will provide academia and Industry with access to marine biodiversity, its associated meta-data and extractable products. Services will include access to species (models), biobanks, 'omics' platforms, structural biology and imaging facilities.
Creating negative CO2 emissions via enhanced silicate weathering (ESW)
This project will tackle the problem of climate stabilization by examining the feasibility of a innovative negative emission technology: enhanced silicate weathering (ESW) integrated into coastal zone management. The goal is to perform basic research into efficiency, co-benefits and environmental impact of the technique, in order to examine if and how it can be developed into a sustainable and cost-effective approach for creating negative emissions.
VLIZ Alien Species Consortium
The project aims to publish up to date fact sheets about alien species in the Belgian part of the North Sea and Scheldt Estuary in cooperation with experts.
Lead Alternative Fishing Weights (VISLOOD)
This project aims to test lead alternative fishing weights (cf. Programme of measures MSFD, 29D) in cooperation with the recreational fishing community.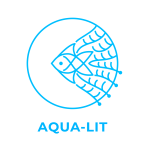 AQUA-LIT - PREVENTIVE MEASURES FOR AVERTING THE DISCARDING OF LITTER IN THE MARINE ENVIRONMENT FROM THE AQUACULTURE INDUSTRY (AQUA-LIT)
AQUA-LIT provides the aquaculture sector with a toolbox & database addressing the 3 main components of marine littering: prevention and reduction, monitoring and quantification, and removal and recycling. AQUA-LIT assesses the current policies and gives policy recommendations for better decision-making in the aquaculture sector.
Dumpsites of Munitions: Integrated Science Approach for Risk and Management (DISARM)
The Paardenmarkt is one of the many munition dumpsites in our oceans. A few m below the seafloor, ca. 35.000 tons of WW1 chemical munition are buried. The present scientific knowledge is insufficient to make any reliable judgement on the state of the site. The DISARM project aims to address the knowledge gaps, but will go an important step further to develop an integrated scientific approach to support risk assessment and management of marine chemical munition dumpsites worldwide.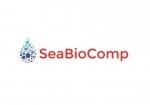 Development and demonstrators of durable biobased composites for a marine environment (SeaBioComp)
SeaBioComp develops new, sea-friendly composite materials for the maritime industry: biobased and thermoplastic, with reduced CO2 emissions and reduced ecotoxic impact (microplastics). In time, these can replace the traditionally used fiber-reinforced composites based on oil. The project also establishes analytical protocols to evaluate their long-term robustness and reduced ecological impact on the marine environment.
3D Turbidity assessment through Integration of MultiBeam Echo-sounding and optical Remote Sensing (TIMBERS)
The project goal is to produce 3D turbidity profiles of seawater combining optical remote sensing for quantifying the turbidity in the top layer with multi-beam echo-sounding (MBES) for determining suspended matter profiles in the water column down from the position of the echo-sounder. Aim is to develop a new method to derive vertical profiles of turbidity from measured MBES backscatter values and merge these with satellite observation derived data.

Collaborative land sea integration platform (COASTAL)
COASTAL is a multi-actor project engaging stakeholders to develop practical business opportunities and policy solutions by improved coastal-rural collaboration. This is done by combining local and expert knowledge in a co-creation process.
Blue Accelerator
The Blue Accelerator project intends to develop living labs for testing in the marine environment. The main focus is on the creation of an offshore test site (incl. platform), off the coast of Ostend.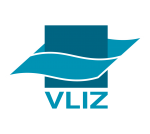 Study of the marine scientific landscape in Flanders/Belgium
One of the key tasks of the VLIZ is the continuous mapping of the marine scientific landscape in Flanders/Belgium. This is achieved through the Integrated Marine Information System IMIS, through inquiry (supplement and update IMIS) and targeted questioning regarding the funding of the marine scientific research.

Historical maps of the coastal zone (HisGISKust)
In HisGISKust, historical maps from the 16th, 17th and 18th century with specific information about the Belgian coast and/or the Scheldt are digitally disclosed. The maps are georeferenced in order to visualise and compare them in a standardised way. Derived products and metadata of the maps are made available to end users in open access.

Mission Atlantic
The "mission" of Mission Atlantic is to investigate how multiple pressures within and across important sub-areas affect the resilience of the Atlantic Ocean to future climate and societal changes. The project will tackle this question by advancing knowledge on ecosystem processes as well as applying new observation technology and state-of-the-art predictive capacity to develop an operational regional and basin-scale Integrated Ecosystem Assessment (IEA).

Genetic tools for Ecosystem health Assessment in the North Sea region (GEANS)
GEANS aims to harmonize and consolidate existing DNA-based methods, to ensure their application for assessing ecosystem health in the North Sea environment. The compilation of a DNA sequence reference library will be set-up, current methods will be optimized and standardised, genetic indicators developed, and a roadmap for management implementation will be provided. This will enable policymakers to adapt their management strategies in order to improve or conserve the quality of the environment.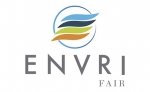 ENVironmental Research Infrastructures building Fair services Accessible for society, Innovation and Research (ENVRI FAIR)
ENVRI-FAIR is the connection of the ESFRI Cluster of Environmental Research Infrastructures (ENVRI) to the European Open Science Cloud (EOSC). Participating research infrastructures (RI) of the environmental domain cover the subdomains Atmosphere, Marine, Solid Earth and Biodiversity / Ecosystems. The overarching goal is for the RI's to build a set of FAIR data services that enhance the efficiency and productivity of researchers, support innovation and enable data- and knowledge-based decisions.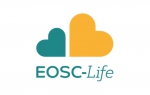 Providing an open collaborative space for digital biology in Europe (EOSC-LIFE)
EOSC-Life brings together the 13 Biological and Medical ESFRI research infrastructures (BMS RIs) to create an open collaborative space for digital biology. The project is a response to the challenge of analysing and reusing the prodigious amounts of data produced by life-science. By publishing data and tools in a Europe-wide cloud EOSC-Life aims to raise capabilities to the wider research community.

Association of European Marine Biological Laboratories Expanded (ASSEMBLE+)
ASSEMBLE+ relates to the work program topic INFRAIA-01-2016-2017 (Integrating Activities for Advanced Communities). The project directly addresses the specific challenge of this work program topic as the consortium mobilizes the main marine biological stations from the 9 current national nodes of EMBRC as well as from 7 additional member states in order to integrate and jointly develop them to provide coordinated access to the services they offer to public and private sector European researchers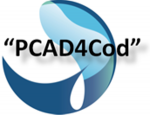 PC4C- Impact of airgun sound exposure on fish: integrating population-level modelling and collection of empirical data (PCAD4COD)
The PCAD4COD project is an integrated set of studies into the impact of airgun sounds on fish by modelling energy-flow, individual behaviour and population dynamics as well as collecting field data on behaviour, physiology, growth and maturation. In addition, sound field properties in terms of sound pressure and particle motion will be thoroughly measured and modelled for the field studies.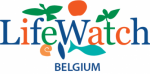 Regional Lifewatch Node - Marine and terrestrial observatories, models and data systems. (LIFEWATCH.BE)
LifeWatch is a distributed virtual laboratory and will be used for biodiversity research, for climatological and environmental impact studies. This large European research infrastructure (ESFRI) consists of several biodiversity observatories, databases, web services and modelling tools. With the regional node, VLIZ coordinates the Flemish contribution to LifeWatch in collaboration with INBO.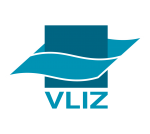 Veldstages lerarenopleiding
VLIZ organizes (multi-day) field trips and workshops for students in teacher training in marine science.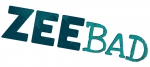 Zeebad bijscholing leerkrachten
Zeebad is an initiative of VLIZ with the aim of transferring knowledge about the sea and marine research between marine researchers and teachers.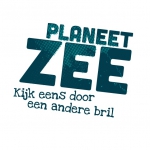 PlaneetZee
Planet Sea is the result of VLIZ's mission to provide scientific information about the sea and to make marine research visible in education. Planet Sea is VLIZ's educational website that consists of teaching materials, lab excersises and fieldwork.
VLIZ Info Desk
The VLIZ Info Desk answers informative questions about the sea and marine research, at the request of very diverse target groups (young and old, professional and general public, local and international, education and research).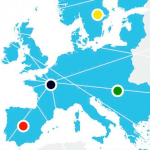 Concours Olivier Roellinger
Annual international cooking contest for young professional chefs and cooks in training. They are encouraged to work with sustainable seafood. VLIZ contributes to the communication and judging. Organized by Ethic Ocean, Ferrandi Paris and international partners.

Coordination action in support of the implementation of the Joint Programming Initiative on 'Healthy and Productive Seas and Oceans' (CSA Oceans 2)
CSA Oceans 2 aims to facilitate and support the implementation of the Strategic Research and Innovation Agenda (SRIA) of JPI Oceans. CSA Oceans 2 will link closely with the JPI Oceans structures and involve them in the CSA activities.

ScheldeMonitor: knowledge and information system for research and monitoring on the Scheldt Estuary (ScheldeMonitor)
The ScheldeMonitor is a Flemish-Dutch knowledge and information system for research and monitoring in the Scheldt estuary. This portal gives you an overview of publications, institutions, projects, datasets, ... Related to the research and monitoring in the Scheldt estuary and provides access to measurements and data products such as maps, charts and indicators.

Research on the environmental effects of the Sigma plan (OMES)
Multidisciplinary monitoring program of the Zeeschelde sponsored by Waterwegen en Zeekanaal and executed by the OMES consortium since 1995. Different components of the ecosystem are sampled: water quality, carbon cycle, phytoplankton, microphytobenthos, zooplankton, primary productivity and sedimentology.
New Strategies for monitoring and risk assessment of Hazardous chemicals in the marine (NewSTHEPS)
In this research project, novel and integrated passive sampler (PS)-based approaches (modelling and measurements) will be developed for both chemical exposure (monitoring) and biological effect assessment (passive dosing). Through the use of a broader array of PS techniques, applicable in a wide polarity range, the project will focus on the quantitation of an extended set of priority and emerging organic micropollutants and metals (targeted approach).
INTERcomparison of TIDal Estuaries in NW Europe (INTERTIDE)
INTERTIDE is focused on an inter-estuarine comparison of abiotic and biotic parameters, to get insight in fundamental relations underlying the development of these systems.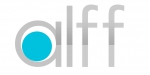 The Algal Microbiome: Friends and Foes (ALFF)
ALFF is a research project enabling 15 PhD grants, and focusing on the interaction of algae with microbiota. VLIZ-Communication explores, as a subpartner of University Ghent, how it can create an interaction between the scientists and non-scientists with a multimedia background.
Studie- en trefdag voor Kustgidsen (Kustgidsendag)
Annual networking day for coastal guides, organized by the Province of West-Flanders and VLIZ.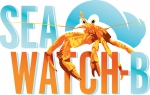 SeaWatch-B
SeaWatch-B trains citizens in how to monitor the ecological status of the Belgian part of the North Sea. Ten standardized measurements (e.g. t°, human presence, abundance jellyfish-lugworms-shells-fish-crustaceans, archeological finds, trash) are done on fixed beach transects during this citizen science initiative from 2015 onwards. At present 20 SeaWatchers are active on our beaches.
International Ocean Literacy Survey (IOLS)
The University of Berkley (US) is currently preparing a forth International Ocean Literacy survey. This survey will examine how 16-18 year old students are informed about the ocean and its characteristics. Belgium takes part in this survey through VLIZ. VLIZ has also played a role in developing and translating the survey through its connections with the global OL community.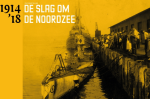 Expo: WOI - Battle for the North Sea
This exhibition at the Provincial Court (Bruges, Market Square; 21-4 till 31-8-2018) focusses on World War I and the role the sea has played during this period. This event is organized in cooperation with touristic partners (Tourism Flanders et al) and a steering group of WWI experts including the Bruges Musea, the Governor of the Province of West-Flanders, curator Tomas Termote, the War Heritage Museum, etc. Additional sponsoring is secured from several private and governmental partners.

Optimizing and Enhancing the Integrated Atlantic Ocean Observing System (ATLANTOS)
The overarching objective of AtlantOS is to achieve a transition from a loosely-coordinated set of existing ocean observing activities to a sustainable, efficient, and fit-for-purpose Integrated Atlantic Ocean Observing System (IAOOS), by defining requirements andsystems design, improving the readiness of observing networks and data systems, and engaging stakeholders around the Atlantic.
SeaDataCloud - Further developing the pan-European infrastructure for marine and ocean data management (SeaDataCloud)
SeaDataCloud aims at considerably advancing SeaDataNet services and increasing their usage, adopting cloud and HPC technology for better performance. More users will be engaged and for longer sessions by including advanced services in a Virtual Research Environment.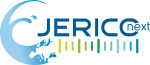 Joint European Research Infrastructure network for Coastal Observatory – Novel European eXpertise for coastal observatories (Jerico-Next)
The JERICO-NEXT project aims to expand the pan-European network of marine observatories developed in the JERICO FP7 project by adding new innovative infrastructure, as well as by integrating biogeochemical and biological observations. The main objective is to provide researchers with high-quality continuous and more valuable coastal data linking physical and biological information.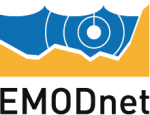 European Marine Observation and Data Network - Data ingestion (EMODnet Data ingestion)
The EMODnet Data Ingestion portal aims at streamlining the data ingestion process so that data holders from public and private sectors that are not yet connected to the existing marine data management infrastructures can easily release their data for safekeeping and subsequent distribution through EMODnet. This will enrich the total offer for all types of users and conform to the EMODnet motto 'collect data once and use it many times'.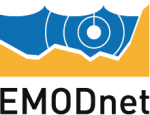 European Marine Observation and Data Network - Chemical Lot (EMODnet Chemical Lot 3)
VLIZ is part of the consortium that submitted a proposal to DG MARE in July 2016 for a third phase of EMODNET Chemistry.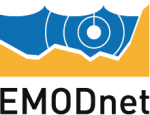 European Marine Observation and Data Network- Biology (EMODnet Biological Lot 3)
The European Marine Data and Observation Network (EMODnet) aims to develop a system to make marine data available in support of scientists, policy makers and other end-users, within the framework of the new European maritime policy. VLIZ coordinates this project of 24 European partners and develops an online data portal.
Tracking Invasive Alien Species (TrIAS)
The establishment of a data mobilization framework for alien species (AS) data from diverse data sources. The establishment of a Belgian AS-checklist and development of AS-indicators and data-driven procedures for risk evaluation based on risk modelling, risk mapping and risk assessment.

Marine recreational fisheries monitoring (RecVis)
Development and implementation of a protocol for systematic monitoring of the marine recreational fisheries sector in Belgium (fishing effort, geographical positioning, catches, etc.).